We tell the story with beautiful photographs that you and your family cherish forever. Your special day will go by quickly, but the pictures will last a lifetime.
We are a father-daughter team and have worked together as wedding photographers for over ten years. Through our teamwork, we get the right pictures at the right time, but stay invisible when appropriate to minimize disruption of your wedding ceremony.
Because you will want to share your image electronically, we offer digital images on computer media, along with a signed copyright license that allows you to do what you want with your pictures. We work with you in advance on the details such as the photography schedule and how to control cost while getting the highest value and quality for your money.
Steve and Krista have worked together as wedding photographers for over a decade. She is a music teacher in the Boulder Valley School District, and works with Steve on weekends. Steve's wedding photography experience goes back to when film and darkroom were required. He much prefers the digital age.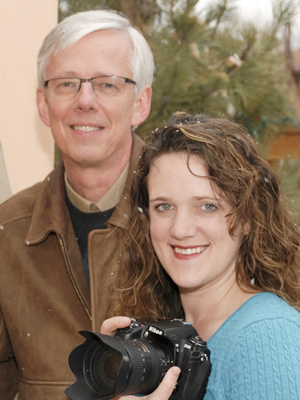 Steve Wille, Krista Hwang
>View sample wedding photographs 1
>View sample wedding photographs 2
>View sample wedding photographs 3